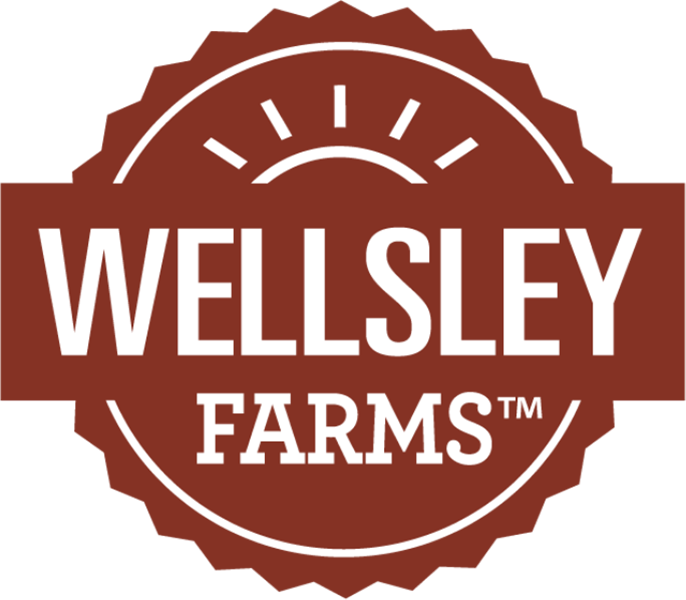 Exclusively at BJ's
Add amazing quality to your cart.
Fill your family's plates, cups, bowls and bellies with
delicious nutritious choices from Wellsley Farms.
How are you shopping today?
To bring you the quality we promise, we go straight to the source to find the best suppliers, growers and ranchers that can deliver on our impeccable brand standards.
We want to be your favorite organic brand, too. We do that by providing Members with an innovative, great tasting variety at values you won't get anywhere else.
Finding what you're looking for at big savings makes grocery shopping enjoyable. Finding the latest on-trend items and unexpected surprises in the same place makes your day.
Testimonials
I would buy this product again and did!!
This is our go to coffee every morning. The taste is great, never bitter and the pick me up one needs in the morning. The pods are so easy to use and we like making one cup at a time. We use to make a pot of coffee but found having a fresh cup for that second cup was the best.
Prissy
Northborough, MA

Verified Buyer

Delicious
This cheese is delicious with a bit a buttery, creamy, & salty flavor to it. I love that it is not a gooey mess when it melts, like most other brands. The big twin-pack is perfect for my household.
JM
Long Island, NY

Verified Buyer

I buy this product almost every week!
The color texture and taste are excellent. When we could not get out to one of our local Maple Farms to buy maple syrup we decided to try the BJ's brand and have not been disappointed. With coupons available from time to time, it really makes this a much less expensive option without giving up on the taste or the quality.
S.C.
Rochester, NY

Verified Buyer

Don't sacrifice to save with Wellsley Farms
Wellsley Farms brand items are comparable in taste and selection to the national brands — but offer much greater value. Explore the BJ's Smart Saver Blog Why Choose BJ's Wellsley Farms – Compare Taste, Selection and Save Big to learn about how Wellsley Farms offers organic food and produce options. Wellsley Farms offers a 100% guarantee or your money back if you are not happy with your purchase.
Is Wellsley Farms a BJ's Wholesale Club Brand?
Yes, Wellsley Farms is a BJ's Wholesale Club privately-owned brand name label that incorporates a full selection of quality BJs dairy products, BJs produce, BJs snacks, BJs juices, BJs desserts, and fresh heat-and-eat meals for your family. All Wellsley Farms products feature the highest brand standards to bring you upscale quality at unbeatable wholesale prices.
What kind of food does Wellsley Farms offer?
BJ's Wholesale Club offers a wide variety of Wellsley Farm products. Treat your family's sweet tooth to BJs desserts from BJ's bakery like BJs cakes, BJs cupcakes, BJs muffins, BJs bread, BJs custom cakes or BJs sandwich platter for your next gathering. You're always ready for unexpected guests when you stock up on Wellsley Farms water and Wellsley Farms appetizers. Make Wellsley Farms a part of a balanced breakfast with BJs, coffee, BJs eggs, BJs yogurt, BJs buter, BJs French toast sticks and more.